Orthopaedic Triage A
ssessments with Terry Kane

What is an Orthopaedic Triage Assessment?
In healthcare, triage assessments are designed to help patients get on the right 'clinical pathway' to achieve success as soon as possible.
Simply put, the goal is to prevent delayed, inappropriate or inadequate treatment that may result in failure.
An orthopaedic triage assessment is designed to help patients  – with both acute and chronic orthopaedic conditions –  receive the highest standard of evidence-based care as soon as possible.
On a practical level, orthopaedic triage assessments are designed to answer key questions such as:
What is the diagnosis of my injury or condition and what is the best treatment plan for me?
Do I need diagnostic imaging such as x-rays, an ultrasound or an MRI?
How long will it take for my injury to get better?
Can I get better at home?
Who is the most appropriate healthcare professional that I should see for my condition?
Are there activities or exercises that I should be doing at home to help myself get better?
Are there activities or exercises that I should not be doing?
Do I really need to see an orthopaedic surgeon for my injury or condition?
If I saw a surgeon today, what is the probability that I would be offered surgery?
Who conducts Orthopaedic Triage Assessments?
Orthopaedic surgeons trust experienced orthopaedic physiotherapists more than any other healthcare profession to know whether a patient has executed a well designed evidence-based non-surgical treatment and rehabilitation plan and requires a surgical consult.
Based on research conducted at the University of British Columbia Department of Orthopaedics , experienced orthopaedic physiotherapists were four times better at identifying patients requiring surgery than family physicians and emergency room physicians (1).
It was estimated that a triage system with experienced orthopaedic physiotherapists could reduce waiting lists by up to seventy-five percent and help patients get on the right treatment pathway to get better today. (1)
A Physiotherapy Triage Service for Orthopaedic Surgery: an effective strategy for reducing wait times. Napier, C , McCormack RG,  Hunt, MA, Brooks-Hill A, Physiother Can. 2013 Fall;65(4):358-63.

Who is Terry Kane?
Terry Kane is one of the most experienced orthopaedic physiotherapists in Canada with over 30 years of experience and the owner and founder of Canada's only national online Orthopaedic Network – OrthopaedicsCanada.com.
Since 1985, Terry has worked with some of the top orthopaedic surgeons, sports medicine physicians and chronic pain specialists in Canada and the United States. A graduate of the University of Toronto, former Canadian Olympic Hockey Team and Calgary Flames physiotherapist, Terry has over 30 years of clinical experience in diagnosing and designing evidenced based rehab programs for thousands of orthopaedic patients, including over 500 Olympic and professional athletes.
A physician referral is not required to see Terry – all appointments are booked online and every effort is made to see patients within one week.
Disclosure: Terry has no business or professional relationship with any orthopaedic surgeon, surgical clinic or orthopaedic organization.
"In my clinical experience, I believe the majority of patients – who are well educated on their condition –  can improve at home with a home based treatment and progressive rehab program." – Terry Kane PT
Terry offers one hour orthopaedic assessments and home-based rehab exercise programs focused on;
Patients with acute and chronic orthopaedic or sports related injuries.
Patients seeking a second opinion on their condition.
Patients questioning the probability that they require surgery.
Patients who want to avoid surgery and looking at their options.
Patients seeking private post-surgical physiotherapy (Terry does not provide free post-surgical physiotherapy).
Terry does not see patients with;
Injuries resulting from motor vehicle accidents.
Injuries resulting from work-related accidents.
Patients involved in legal litigation with respect to their injuries or condition.
Patients on short or long disability insurance related to a condition or injury.
The focus of Terry's practice is;
Private and uninterrupted appointments that are one hour in length.
Unhurried physical assessments.
Unhurried patient education on their condition, prognosis, timelines and evidence-based treatments.
 Safe and appropriate home and / or gym based exercise.
If a surgical consult is indicated, Terry will make a referral to the most appropriate surgeon.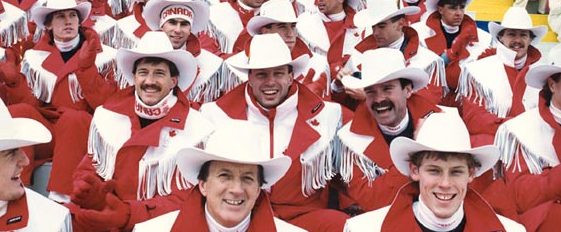 Terry Kane's Professional Experiences
Served as Head Physical Therapist for the Calgary Flames and Canada's Olympic Men's Ice Hockey Team,

Lectured internationally on exercise based rehabilitation for over twenty years (i.e. American College of Sports Medicine, etc)

Lectured on physical therapy for the University of Calgary Department of Orthopaedics as well as Department of Continuing Medical Education.

Served as Injury Analysis Consultant to the National Hockey League's Injury Analysis Panel.

Served as a contributing developer & instructor of a MainPro-C Course on "Chronic Pain for Family Physicians" for the University of Calgary Department of Continuing Medical Education.

Served as a contributing author "Foundations of Personal Training": Human Kinetics, 2008 (ISBN-13:9781450441322)

Served as editorial peer reviewer for the Physician and Sportsmedicine,  the Clinical Journal of Sports Medicine and Pain Research and Management Journal.

Served a volunteer member  of Alberta's Bone and Joint Strategic Clinical Network Committee.

Terry Kane's Professional Goals
(1) To improve the standard of clinical diagnostics, triaging and evidence-based bone and joint care in primary care practices through a collaborative and integrated model of primary care physiotherapy. .
(2) To deliver the highest standard of evidence-based physical therapy on behalf of patients, referring physicians and orthopaedic surgeons.
(3) To improve the standard of care in the multidisciplinary management of musculoskeletal conditions in Canada through improved orthopaedic triaging and adoption of evidence-based clinical care pathways.
(4) To leverage web-based technologies to improve the standard of evidence-based care among healthcare professionals in the non-surgical management of musculoskeletal conditions as well as post-surgical rehabilitation.
(5) To leverage web-based technologies to improve public awareness of evidence-based clinical pathways in the management of musculoskeletal conditions and prevention of chronic pain.
Career Path | Background
Physical Therapist, Terry Kane Physical Therapy (1985 – present)
Physical Therapist, Fourth Street Clinic Primary Care Clinic (2016 – present)
Physical Therapist, Calgary West Central Primary Care Network ( August 2014 – March 2016)
Founder, Owner, OrthopaedicsCanada.com Network (2008 – present)
Founder, Owner, OrthopaedicProtocols.com (2008 – present)
Physical Therapist, Copeman Healthcare, (2008 – 2011)
Physical Therapist, Alberta Health Services, Calgary Chronic Pain Centre (2005 – 2008)
Injury Analysis Consultant, National Hockey League (2000-2004)
Physical Therapist, Calgary Flames (1995 – 2001)
Owner, Physical Therapist, Achilles Physiotherapy Clinic (1993 – 1995)
Physical Therapist, University of Calgary Sports Medicine Centre, (1990 – 1993)
Physical Therapist, McMahon Stadium Sports Physiotherapy Clinic (1988 – 1990)
Physical Therapist, Canadian Men's Olympic Hockey Team (1985 – 1988)
University of Toronto, Bachelor of Sciences (Physical Therapy) (1982-1985)
University of Toronto, Bachelor of Physical and Health Education (1977-1981)